ADHD : Interventions for Elementary School Children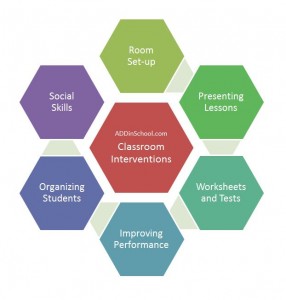 Five percent of elementary school children have Attention Deficit Hyperactivity Disorder. That's one in twenty students, in every elementary school classroom in America.
There are six different types of ADHD. Learn more at the ADHD Information Library.
These students with ADHD need great school teachers who really care in order to be successful. Thank You for all that you do everyday!